Water Filtration
Water Filtration Service from Toledo to Cleveland and everywhere in between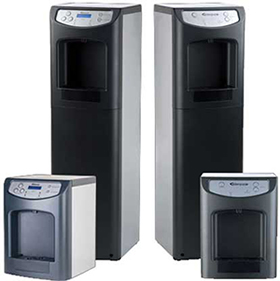 Don't have the water quality you need to engage our office coffee services? Not so fast, Firelands Vending can help there too with our water filtration services.
We offer bottleless water filtration systems – in both floor and countertop models – that plug right into your tap to deliver great tasting water, hot or cold, at the touch of a button. This is not a service we contract out. We do it all ourselves, so it's offered seamlessly with our other services…and can work hand-in-hand with your office coffee needs.
If you want better water, but don't want to go the filtration route, let us provide you with bottled water by the case. We offer Dasani, Aquafina, Crystal Geyser and Nestle Purelife in bulk as a great drink on its own or for use in making better coffee, tea, etc.