Micro-Markets
Self-Serve Kiosk from Toledo to Cleveland and everywhere in between
Put the benefits of a convenience store right in your workplace with a micro market from Firelands Vending. What is a micro-market? Imagine turning a portion of your breakroom into a self-sufficient convenience store, complete with hundreds of products, attractive displays and coolers, and checkout stations. Employees will be given a great option for snacks and lunch, meaning they can reduce travel expenses during breaks. Also, not having to leave the office means the organization can realize a boost in productivity.
So how do they work?
Self-checkout kiosks integrated into the micro-markets handle all transactions. An employee simply walks through the store choosing what they want – with the ability to touch, feel and read the nutrition labels of each item. After selecting, they can scan the items at the checkout kiosk, swipe a credit card or key card, and off they go. No worries about lost money or refunds. Also, there is virtually no need for service calls.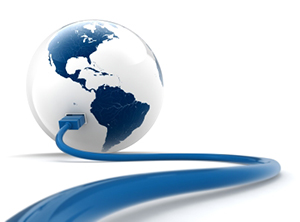 Inventory Management System
As with our other services, the inventory of the store is completely customizable. This includes offering healthier items. Inventory management is simple with a web-based system that allows you to easily add or subtract products from your lineup, and you can quickly evaluate which products are selling, and which are not.
Security System
If you're worried about potential theft, the integrated security system should set your mind at ease. This works in conjunction with the self-checkout kiosks to ensure transactions are being conducted properly. Combined with a security camera system and signs indicating the existence of the security system, there have been virtually no instances of theft with our micro markets.