Service Area
Vending Machines from Toledo to Cleveland and everywhere in between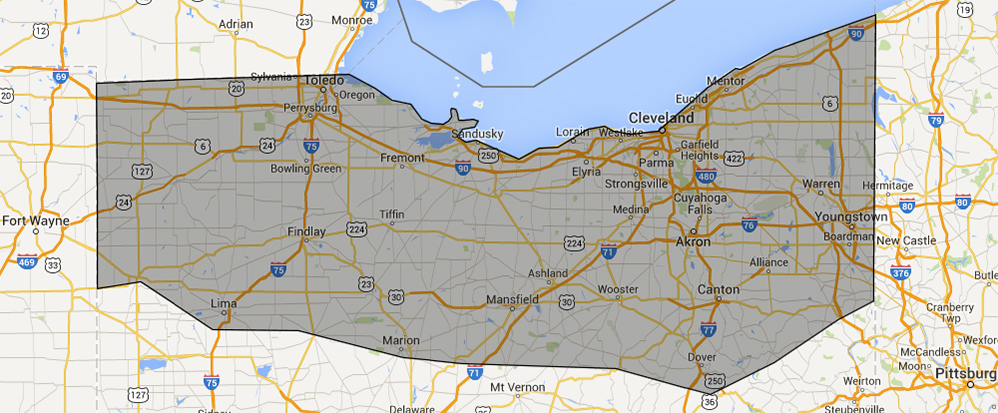 Firelands Vending serves a broad area of Ohio, including the northeast, northwest and northcentral regions. This includes Toledo and Cleveland. Even with such a wide area of operation, we offer fast, 24/7 service throughout. All of our services are available in all service areas, including office coffee, water filtration and micro-markets. We're basically a one-stop shop for all of your vending needs.
We are big believers in only offering state-of-the-art vending equipment and personalizing services to your specific requirements. That's why you'll find our machines offering the latest in convenience/performance features, and why we let you customize virtually every part of our services.
Even if you're in need of special services, such as additional equipment due to employee growth, specific products for your unique workforce, or weekend service, we are happy to comply.