Sandusky
Vending Machines and Office Coffee Service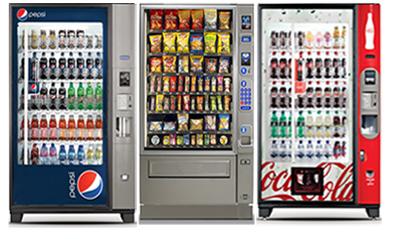 Whether your business lies in the heart of Sandusky or further afield in Sandusky County, Firelands Vending is here for you! With more than 20 years of experience providing vending machine services to businesses in not just Sandusky, but in greater Ohio as well, we know a thing or two about the business, and how to provide great service to our customers.
It starts with offering a wide variety of vending options and free installation of vending machines, but it also includes providing great service at an affordable price.
Our services include:
We offer a variety of vending machines for Sandusky-area businesses, including Pepsi and Coca Cola products, including non-carbonated beverages, juices, waters and carbonated beverages. We also offer snack vending machines and cold food vending machines.


Water Filtration. Our counter top and floor-standing filtration systems are a quality solution that makes offering clean water to your employees and guests much easier. With the touch of a button, you'll get hot or cold water on demand.


Coffee service. Our full line of coffee services includes single-cup systems, coffee machines and a wide assortment of flavored coffees and teas. We'll keep your shelves well-stocked at all times.


Micro-markets. Think of a mini-market right in the workplace, featuring open coolers and racks that allow your employees to grab what they want and then pay for it with their credit or debit card at a self-service kiosk. It's a great mix between catering service and vending, and offers a wider variety than traditional vending machines.


Having a full line of vending machine products in your workplace can be great for increasing production by keeping workers on the job, as well as boosting morale. And what Sandusky business owner wouldn't want that?
Contact Firelands Vending today by calling (800) 707-2744 or (419) 609-8363, or emailing us at info@firelandsvending.com