Bowling Green
Vending Machines and Office Coffee Service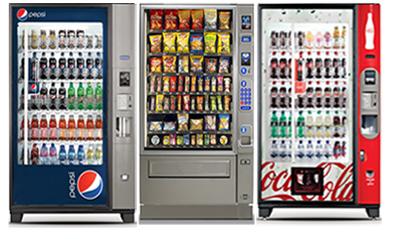 With more than 20 years in the vending business, Firelands Vending is your top quality option for vending services in Bowling Green. Whether you need coffee service, snacks or water filtration, we have the options you need for your Bowling Green business.
Firelands Vending is committed to quality service and customized options for each business we work with. Here's what you can get when you work with us:
Coffee service. Choose from single-cup options, various types of coffee equipment, and flavored coffees and teas for your break room.


Water filtration. Skip the 5-gallon jugs of purified water and opt for our plumbed-in systems instead. With our counter top and floor models, all you'll have to do is press a button and you'll get clean, great-tasting hot or cold water.


Vending machines. Whether your workers crave healthy snacks, cold foods or more traditional items, we can provide. We also offer both Coca Cola and Pepsi products, meaning you can choose from a wide variety of sodas, waters and juices.


Micro-markets. For even more variety in your food and drink options, install a mini-market that allows you to grab what you want from racks and coolers, and then pay for those items with a credit or debit card.
With so many options available, we know we have a vending solutions that can work for you and your Bowling Green business. Why not get in touch today?
Phone: (800) 707-2744 or (419) 609-8363
Email: info@firelandsvending.com.